Graphic Design
Do you love art, design and computers?
Our Graphic Design class offers a unique opportunity to gain high-tech skills and college credit in digital media production for print and web applications. Learn the foundations of design principles and create real-world projects within the realm of commercial advertising and digital publishing. Discover how past and present artists along with art movements have influenced design choices and affect modern culture.
The state-of-the-art Mac Lab at Glen Oaks Community College provides a professional environment where skills in Adobe Photoshop, Illustrator and InDesign programs are acquired and practiced on a daily basis. Students also have opportunities to exhibit their design work in area art shows and participate in field trips to acclaimed art and design schools, exhibits and galleries.
Instructor
Linda Walker
269-294-4278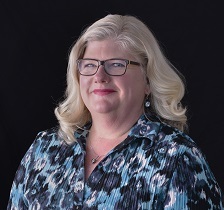 This program is for you if you:
are artistic
like to draw, paint, or color
are imaginative, creative or innovative
understand concepts
are self-motivated and deadline-oriented
like working individually and as a team
Potential Career Opportunities:
Graphic Design
Advertising
Art or Illustration
Web Design
Film/Video Editing
Interior Design
Journalism
Magazine Layout
Computer Animation
Fashion Design
Student organization:
Business Professionals of America (BPA)
Course Syllabus:
High School Credit Opportunities:
3rd year Science (2nd year)
Final year Math
2nd-year World Languages
Visual, Performing & Applied Arts
Online Learning Experience
College Credit Opportunities:
ART 115 Intro to Graphic Design (3)
ART 170 Image Manipulation (3)
ART 116 Color Theory (3)
ART 160 Beg. Photography (3)
ART 271 Internship (3)
ART 276 Advertising (3)